Fleetdown united football club
Many Thanks To Our Club Sponsors
It is with deep regret and great sadness that Dartford Borough Council announces the death of Councillor Ann Allen, who passed away on Wednesday.

She was highly thought of in the community. She was very supportive of Fleetdown United Football Club and it's ideas and was responsible for donating a great sum of money to the club. She really enjoyed her weekend at our recent Football Tournament interacting with the community as she did so well.

This is very sad and a big loss. Our thoughts are with her family.
Official Match Day Programme
The official matchday programme is now available in the clubhouse or online.
For an online copy please click here
October Football Development Camps
Halloween Disco Fundraiser 2021 - NOW SOLD OUT
Fleetdown United FC would like to present this years Halloween Family Disco.
Friday 29th October 7 – Midnight.
£5 per adults with kids go free.
Optional Fancy Dress.
See Events page for details of all upcoming events at Fleetdown United Football Club.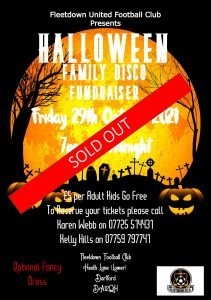 Our Under 12's are actively seeking a goalkeeper with some experience. School Year 7 would be ideal but would consider someone in Year 6 if they are good enough. Please contact David Sels on 07551266489 if interested.
Our Under 13's Oranges are actively seeking two players in help strengthen the team. Training is held on Friday nights between 8pm and 9pm and games are played in the Selkent League on Sundays. If interested please contact Matt on 07908808744.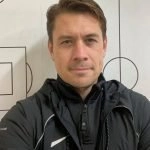 Fleetdown United Reserves Match Report
Fleetdown United Reserves 3 Stansfield Reserves 2
Manager James Burn Said, "The lads knew what was required today and anything less than 3 points was really going to affect our position in the league and with the games in hand it was crucial to win at home. The first half saw us take the lead and we looked strong in possession. On occasions we gave the ball away in silly areas and it meant a worrying 20 minutes. We stuck at it against a decent side and we managed to capitalise on a set peice to give us a 2 goal cushion. I wasn't convinced at half time that two would be enough and we hit the third with a superb finish by Dylan Skinner. At 3-0 we were comfortable and I made a whole host of changes. This changed the momentum and it took everyone a little while to get p to the pace of the game. We still had chances. Culley missed one that would normally make the net bulge and Rhys Irani hit the bar. If those go in we would be sitting pretty at 5-0. We sat in to defend the lead which invited some intense pressure and leaked two goals in 4 minutes. We held on and the 3 points were ours and we walk away happy with that. 
Ollie G was fantastic today and made some incredible stops in the 1st and 2nd half. That gave us the platform to win this game. He is a great keeper and we are just starting to see the best of him. We now rest, hit training on Tuesday and start planning for the next one."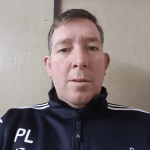 Fleetdown United A Team Match Report
Fleetdown United A Team 1 Leigh FC 3
Manager Paul Lakin Said, "This week we were at home against top of the league Leigh FC. We were definitely going to have to be up for this game. Our recent performances have been better than the scores suggest. And I can't fault this performance either. This was our best performance to date. We absolutely dominated the game from the start and played some great football. Our dominance paid off and we took an early lead. I thought that this was going to be our day. Unfortunately Leigh has three shots and scored 3 goals and won the game 3-1. This score certainly does not represent the game in anyway. We created lots more chances, had much better ball and played the better football. I cannot fault the passion shown during the game. Unfortunately goals win matches and we need to take our chances. It was a great team performance and if we continue to play this way, the results will come."
From Sunday Club to First Team Football.
Huge congratulations to Sean Powley and George Harris who made their first team team debuts against Farnborough Old Boys Guild.