Fleetdown united football club
Many Thanks To Our Club Sponsors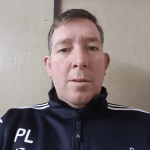 Fleetdown United A Team Match Report
Fleetdown United A Team 1 Kemsing 4.
Manager Paul Lakin Said, "Our second league game was at home to a good Kemsing side. Unfortunately we were beaten 4-1. We again fielded a very young squad and again we played some good football throughout the game. Just not strong enough on this occasion."
From Sunday Club to First Team Football.
Huge congratulations to Sean Powley and George Harris who made their first team team debuts against Farnborough Old Boys Guild.
Fleetdown's Quiz Night
Fleetdown will be hosting a quiz night on Friday 24th September. The quiz master will be the infamous Paul Dorney. Come and test your knowledge and have a laugh at the same time.
See Events page for details of all upcoming events at Fleetdown United Football Club.