Fleetdown united football club
Many Thanks To Our Club Sponsors
Fleetdown United Football Club are pleased to announce that they have been accepted to become a Weetabix Wildcats Provider.
So, what is Weetabix Wildcats?
Well, it's non-competitive football for girls who want to give it a go for the very first time or want to play with other girls their own age. Most importantly, Weetabix Wildcats is all about having loads of fun and meeting new amazing friends.
The first Wildcats session is Friday 21st January at 5pm – 6pm. To book your place please visit Events – Booking Landing Page (thefa.com)
New Generation Sports will be again running their Football Development Camp during the February half term at Fleetdown United FC. For more information and to secure your place
click here
Fleetdown United FC U15's are actively looking for an outfield player and a goalkeeper to complete their squad. They are currently in the Selkent B League and looking to progress to either the A League or enter into the Kent League next season.
If you are interested please contact Lee Affection on 07730574253 or by E Mail on leeassection@sky.com
Jimmy Martin's First Team March on to the Semi-Finals
Kent Intermediate Challenge Shield
AFC Halls 0 Fleetdown United FC 3
Jimmy Martin was delighted this weekend with a well deserved win over local rivals AFC Halls in the quarter final of the Kent Intermediate Challenge Shield.
"It was a great performance and well deserved." said Jimmy Martin. 
The manager and goal scorers celebrating after the game.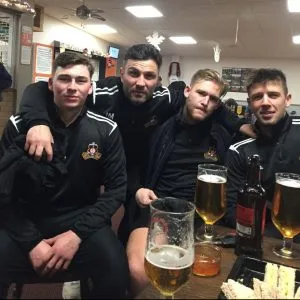 The Mayors Charity Race Night
The Worshipful The Mayor of Dartford Councillor Rosanna Currans is hosting a Race Night to support the Mayors Charity.
Any support for the event is much appreciated.
Tickets are £7.50 which includes a Fish and Chip dinner.
Bar will be open.
Contact Sharon Phillips for tickets.
See Events Page for full details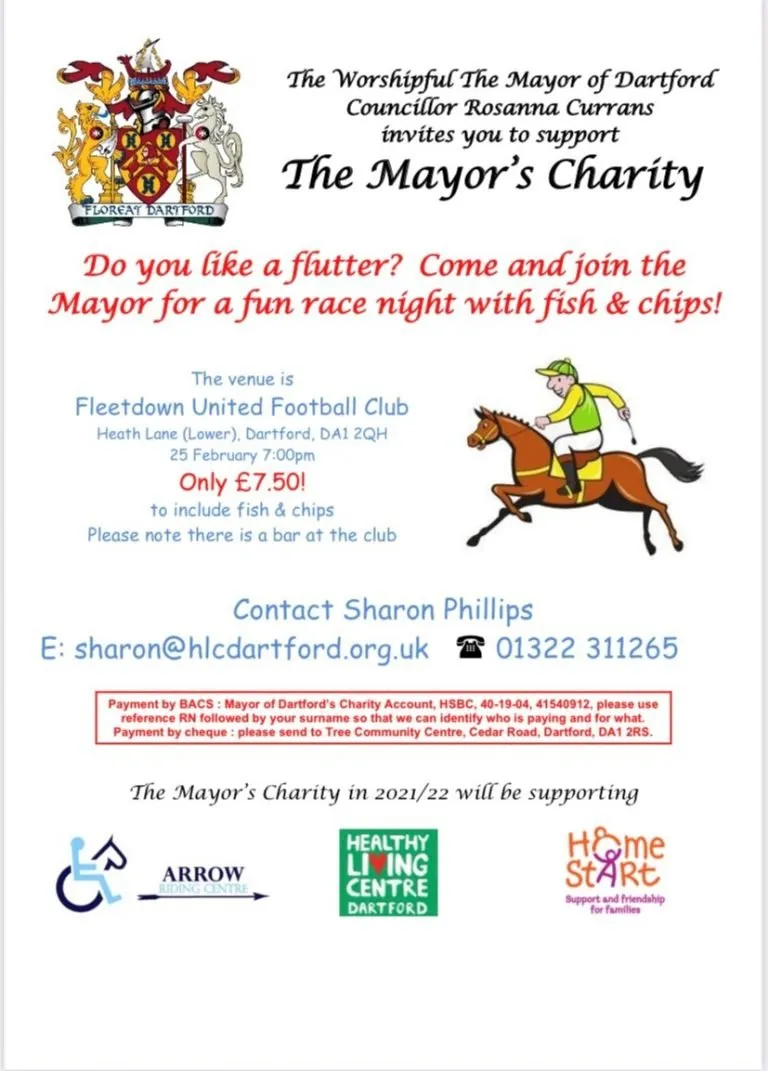 Fleetdown Development Proposal To Members
At the EGM, the executive committee proposed a development proposal to the members. This was unanimously voted for and involves the re-development of the current all weather pitch and the erection of a mini stadium around the main pitch. Please see the video for some more information.
From Sunday Club to First Team Football.
Huge congratulations to Sean Powley and George Harris who made their first team team debuts against Farnborough Old Boys Guild.